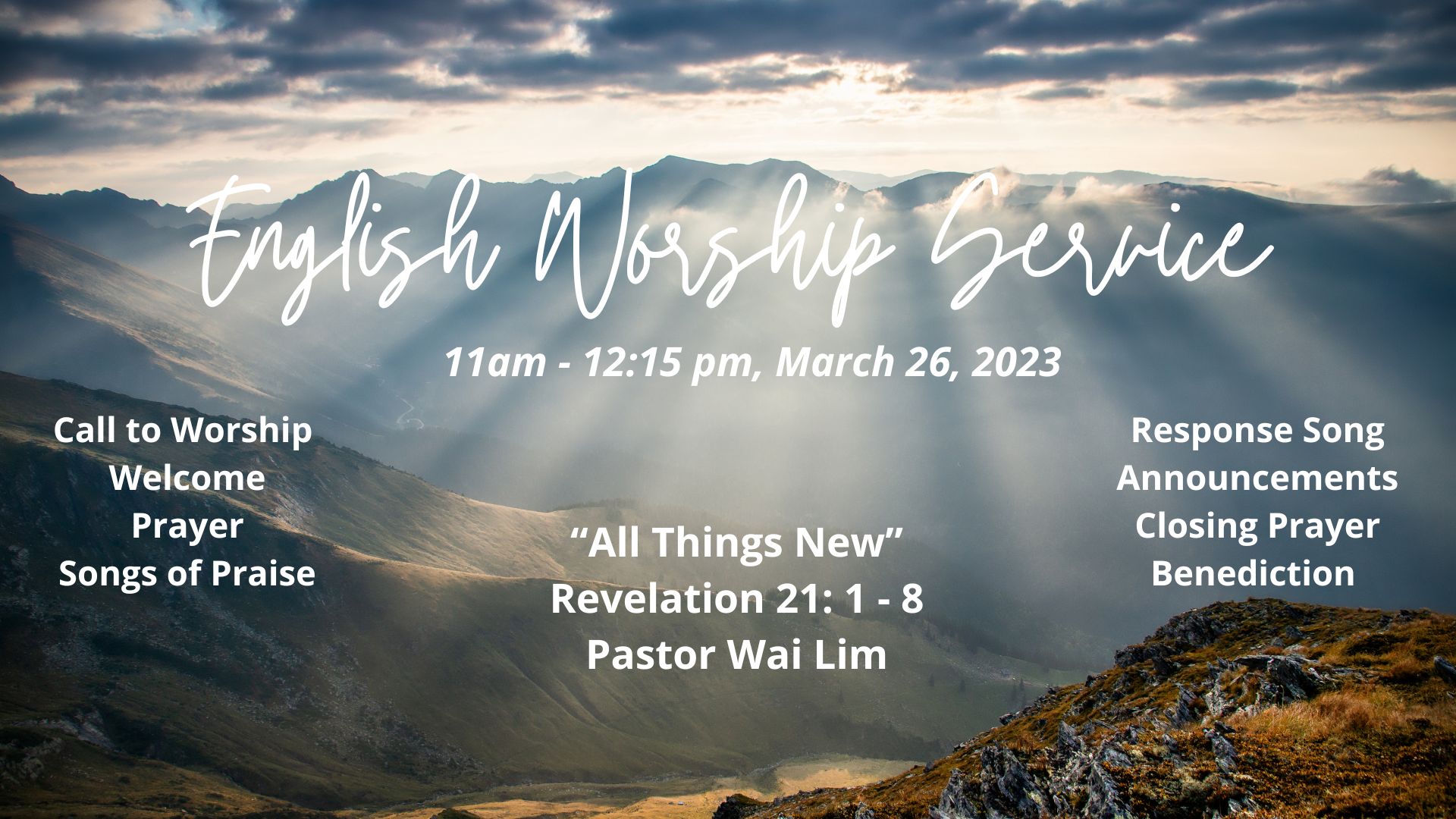 ~100 people who are spending 15 minutes a day, 5 days per week, meditating on their bibles & praying.~
We praise You, God, for…
the example of Jesus who grew in wisdom, stature, and the favor of God and men.
We pray for . . .
us to seek You first in all we do and to suffer and sacrifice for Your glory.     

Minister Robert to lead our youth ministries well.

unity and execution of our vision for 2023 to reach the dying through training, strengthened devotional life, and meaningful events.  

us to be a praying church.

You to bear much fruit in Kingdom Kids, Kids Church, and children's Sunday School.

our young adult ministry to be effective in making disciples.

Spiritual preparation, evangelism training, and open doors for our 2023 short term missions trips.  

peace with God and one another in Ukraine and Russia.

Muslims to know salvation through Jesus alone and not good works during Ramadan.

You to work through your church and Christian agencies to minister to those who have suffered from the earthquakes in Turkey and Syria.

Justin and Nadia Zhu – that the Lord will protect everyone's health, spiritual and physical growth of the church in the post pandemic era, and for God's blessings and guidance on ministering to the Karlsruhe Chinese Church.
 Manifest Christ…For His Glory   Make Disciples…Life-on-Life
Announcements…
Next Sunday's message will be by Minister Robert on Matthew 21: 1 – 11.
Young Adult Fellowship – Has started. The next meeting will be on 3/27 at 7:30 pm. Contact Derek (832-439-1818) or Constance (

constancederekle@gmail.com

) for more information.
The 2023 March Edition of Katy Light is available online and in print, one copy per family.  
To support Light and Salt Association's disaster relief efforts, KCCC has set up a "Turkey and Syria Earthquake Relief Fund.", today is the last day to make an offering to this fund by writing a check payable to "KCCC," Memo (note): Turkey and Syria Earthquake Relief Fund. 100% of your donation will be sent to support two Christian organizations: 
Christar (

https://www.christar.org

/) and GIU (

https://en.gi-us.org

).
Pray for the Advancement of the Ministry on Sunday, April 2 at 9: 15 am in the library. 
Plan to attend Easter Baptism on 4/9

in the afternoon. 

Good Friday Service will be on April 7 at 7:30-8:45pm.  Your whole family is welcome to participate.  There will be no childcare that evening.

Go to

crossroadsguide.org

to share and receive information on

employment opportunities

.

Giving options can be found online.     

                                

Upcoming Summer Events – Save the Date…

Junior Missionary Training Camp 5/30 – 6/2, for Graduated 1st – Graduated 5th
Camp Blessing 6/26 – 7/1, serving special needs children and adults.
D-Camp 7/23 – 7/26, Impact 7/26 – 7/30